Name of TPA/Insurance Company/Organization
RAJASTHAN VIDHYUT VITARAN NIGAM LTD 
BAJAJ ALLIANZ GENERAL INSURANCE
FAMILY HEALTH PLAN (TPA) LTD. 
RAKSHA TPA 
VIPUL MED CORP TPA PVT. LTD. 
FUTURE GENERALI INDIA 
PARAMOUNT HEALTH SERVICES (TPA) PVT. LTD. 
CHOLAMANDALAM MS GENERAL INSURANCE COMPANY LIMITED
MD INDIA HELATCARE SERVICES (TPA) PVT. LTD. 
ADITYA BIRLA HEALTH INSURANCE. 
HDFC ERGO GEN. INS. CO. LTD.
MED SAVE HEALTHCARE TPA LTD.
SAFEWAY INSURANCE TPA PVT. LTD.
BHARTI AXA GEN. INS. CO. LTD.
LIBERTY VIDEOCON GEN. INS. CO.
ICICI LOMBARD HEALTH INSURANCE
MAX BUPA HEALTH INSURANCE COMPANY
PARK MEDICLAIM TPA PVT LTD.
Guiding Tips for Hassle Free Cashless Experience.
Bring TPA/ Insurance card along with Photo ID and proof of residence.
Carry all past treatment papers if any to be carried along to the hospital.
Be familiar with the mediclaim policy rules either through self education or from the person from whom the policy has been taken.
Be aware about your policy, total sum insured and the percentage of room rent allowed per day.
For any further query please
Contact : 91+291-2787000
Preksha Hospital - TPA/Cashless Network Hospital in Jodhpur
Preksha Hospital is one of them (provide cashless hospitalization) to the patient who willingly insured through any Third-Party Administrator (TPA) insurance organization. 
Providing cashless treatment in Jodhpur, our cashless hospital in Jodhpur is collectively empanelled with India's top insurance companies or TPA organization. We empanelled with more than 15 TPA providers for the cashless treatment facility for the people. 
In case, you're referring to our hospital for any cause of treatment and you're an insured person (and have taken the medical insurance any from the above list) you can look forward to a free and cashless treatment facility. 
What is Cashless Network Hospital?
Cashless hospitalization refers to without-cost-treatment is when the insured person doesn't have to pay a single penny out of his wallet in case of a hospitalization or emergency surgery and the entire hospital bill is cleared directly by the Insurance Company.
What facility does the cashless network hospital in Jodhpur offer? 
The one and peak facility the insured person gets is that the insurance company settles the medical bills with the hospital which is a serious benefit, from the perspective of the people. Thus, Preksha hospital offers the cashless treatment in Jodhpur.
What are the benefits of Cashless Medical Insurance?
The point of talk is the same: the insurance company bears the cost of medical treatments and directly pays the bill to the hospital. However, being tpa hospital in Jodhpur, you get the benefit right in your pocket.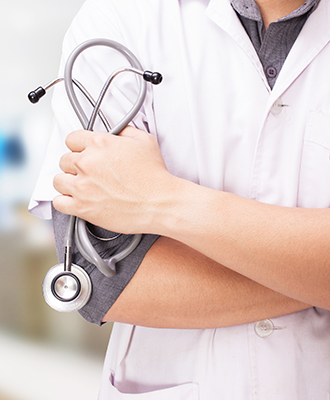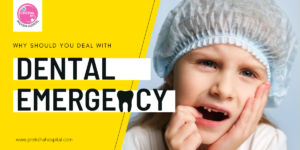 In general we sense many kinds of pain related to the body, out of which some are tolerable but some...
Read More
{"slide_show":3,"slide_scroll":1,"dots":"true","arrows":"true","autoplay":"true","autoplay_interval":3000,"speed":600,"loop":"true","design":"design-1"}