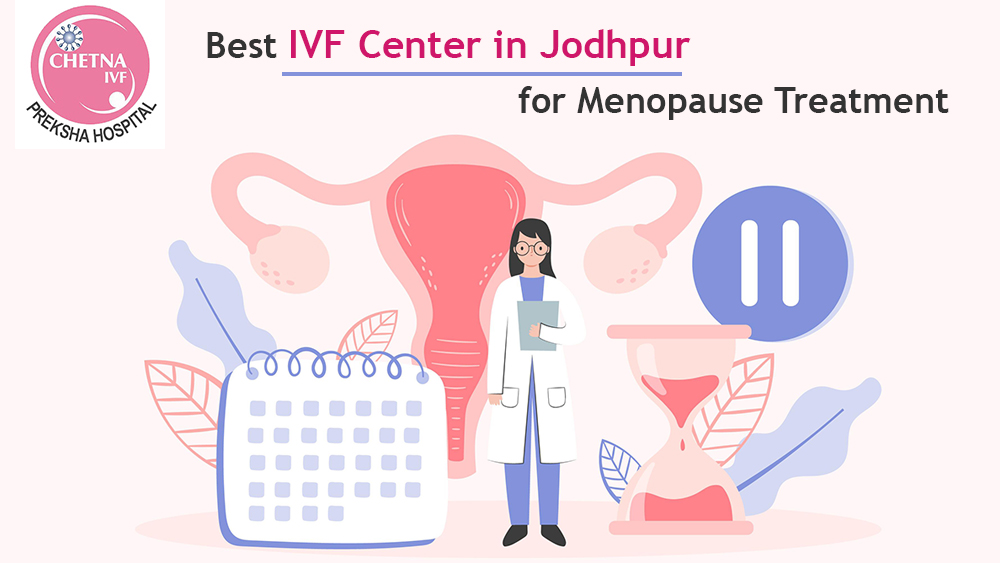 Menopause – What it is?

According to the report, more than 10 million Menopause cases are recorded per year in India. 
In simple words, Menopause is the time marks the elimination of your menstrual cycles (natural change that occurs in the female reproductive system that makes pregnancy possible). 
Menopause can happen in your 40s or 50s, but the average age is 51 in the India and United States.(Source)

As it is observed as a biological process which means you have no control on it to stop, however you can think of treatment but, this condition can't be cured.
Symptoms and Causes
In the days of years leading to the menopause you might experience these signs and symptoms:
Irregular periods
Vaginal dryness
Hot flashes
Chills
Night sweats
Sleep problems
Mood changes
Weight gain and slowed metabolism
Thinning hair and dry skin
Loss of breast fullness
Signs and symptoms, including changes in menstruation can interchange among women.
Menopause Treatments
Luckily, menopause does not require any medical treatment. Instead, the treatment focuses on relieving your signs and symptoms. However, you may consider these following treatments. 
Hormone therapy
Vaginal estrogen
Low-dose antidepressants
Clonidine (Catapres, Kapvay)
Gabapentin (Gralise, Horizant, Neurontin)
Medications to prevent or treat osteoporosis
Important notice* Before carrying out the above mentioned treatment, talk with your doctor about your options and the risks and benefits involved with each. 
MenoPause Specialist Doctors
Mainly, the departments of Obstetrics and Gynecology deals with this condition. Our hospitality center recognized as the best IVF center in Jodhpur deals with such issues. Staff skilled in dozens of specialties work together to ensure quality care and successful recovery.

Connect with our specialist doctor for free consultation. 
IVF and Menopause
IVF after menopause has been effectively illustrated. Postmenopausal eggs are not, at this point feasible, yet there are as yet two different ways you can exploit IVF. You can utilize eggs you had frozen before throughout everyday life, or you can utilize new or frozen donor eggs.